Corporate TV: interne communicatie geoptimaliseerd
Corporate televisie is een specifieke narrowcasting toepassing, die tot voor kort met name binnen grote organisaties werd gebruikt, maar inmiddels als narrowcasting oplossing ook door kleinere bedrijven en instellingen wordt omarmd. Met corporate TV gebruikt een organisatie zijn narrowcasting informatiescherm(en) om snel en effectief informatie te delen met personeel en bezoekers.
Daarmee wordt de narrowcasting oplossing een perfect platform voor interne communicatie, dat ervoor zorgt dat de informatie snel en doeltreffend wordt gedeeld. De impact van de narrowcasting manier van communiceren is meer omvattend dan bij communicatie via memo's of prikborden, de visualisatie is dynamischer en het gecreëerde draagvlak groter.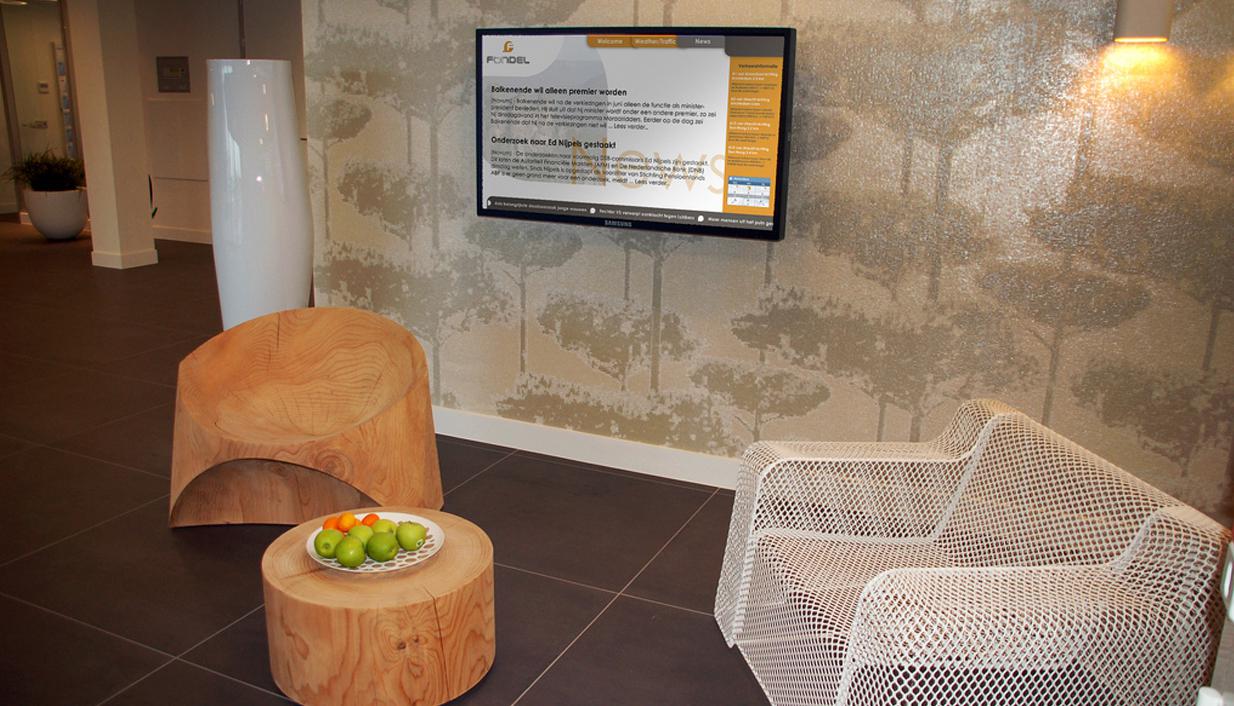 Voor vrijblijvend advies op maat belt, mailt of chat u met ons via de knoppen aan de rechterkant.