LED & Videowalls voor een sensationele beleving
Door meerdere (kaderloze) LCD/LED schermen aan elkaar te koppelen ontstaat een ware videomuur waarop u indrukwekkend en levensgroot communiceert. U realiseert gegarandeerd attentiewaarde en impact. Naast indrukwekkend is de (seamless) videowall flexibel inzetbaar omdat het mogelijk is om onbeperkt en willekeurig displays te koppelen. Of u nu een muur wilt van 3x3 schermen, negen schermen naast elkaar of twee rijen wilt van vijf displays, het is mogelijk. Ook is het mogelijk om zowel één mega-afbeelding op alle displays weer te geven als op ieder display een afzonderlijke boodschap te laten zien.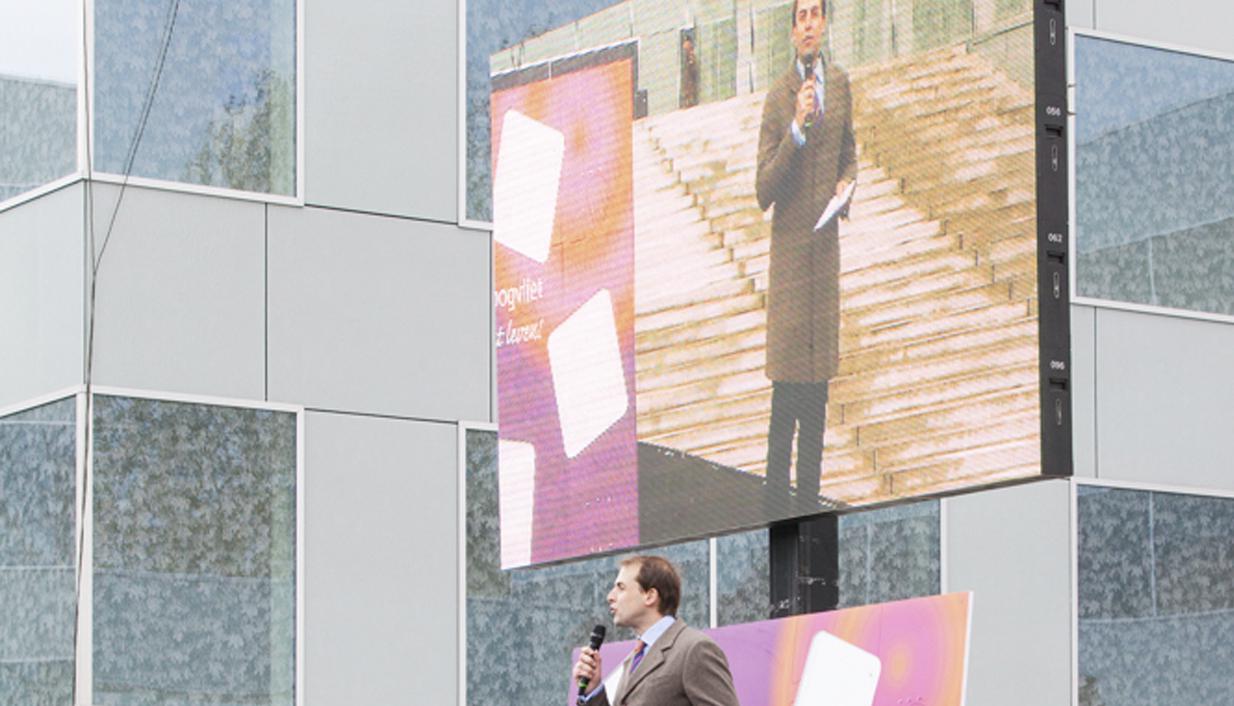 Voor een sensationele beleving van uw presentatie zet u ongetwijfeld een LED wall in. LED walls zijn ideaal voor supergrote beeldweergave in sterk verlichte ruimtes of voor gebruik in de buitenlucht. Door de kijkhoek van maar liefst 160 graden en de zeer hoge lichtopbrengsten zijn deze walls perfect geschikt voor grote, lichte ruimtes waar veel publiek komt. Ook zeer geschikt voor gebruik voor buitencommunicatie.